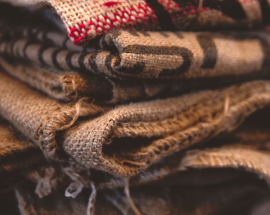 1882
The company is founded as a refurbisher of burlap bags, integral for America's farmers.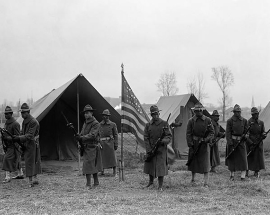 1910's
A surplus reseller for World War 1, the company begins producing flags as well.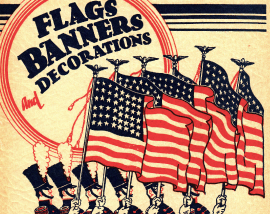 1930's
During the Depression, the company opens its first flag factory in Spring City, Pennsylvania as Valley Forge Flag brand.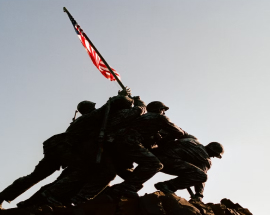 1942
World War II introduces an unprecedented demand for flags, and Valley Forge Flag® meets the needs of a patriotic nation at war.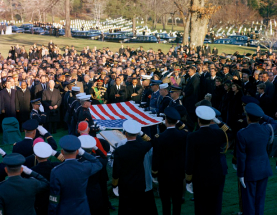 1960's
Valley Forge Flag became the largest supplier of interment flags for the Department of Veterans Affairs. We were honored to provide the flag for President Kennedy's funeral procession.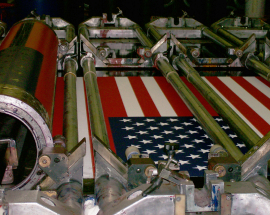 1990's
In 1998 the company begins operations in South Carolina and becomes a fully integrated fabric dyer and finisher with the opening of its Southern Impressions wet processing facility.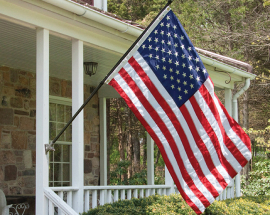 Now
Today, you can find Valley Forge Flag products in some of America's most well known retail outlets, and iconic landmarks.
Divisions & Services
Valley Forge Flag Company has three divisions devoted to providing our customers with the best service and the highest quality flags and banners.
Commercial Division
The Commercial Division offers personalized services to flag dealers of all sizes. Our experienced salespeople work closely with customers to understand their requirements and suggest appropriate product line additions. Our salespeople also provide assistance and can visit with existing and potential customers upon request.
Mass Market Retail Division
The Retail Division focuses on serving larger retailers by providing specialized services and information. Our team has extensive knowledge of retailers' needs and can recommend product offerings and configurations that increase sell-through. Our team also monitors point-of-sale data and other market changes to ensure that Valley Forge Flag meets the specific needs of the retailers we serve.
Southern Impressions
This is our wet printing facility located in Olanta, SC. Southern Impressions is where we print our U.S., state and foreign flags as well as our custom flags and banners. Custom orders are sewn here to reduce production time. Southern Impressions is also a commission dyer of nylon and polyester fabric.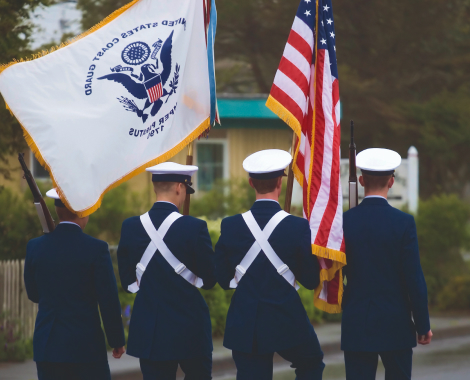 Sewn into every stripe is the heritage of protecting freedom.
Since World War II, the brave men and women of our armed forces have flown a Valley Forge U.S. flag. Our flags have encouraged our armed forces as they landed on the beaches of Normandy. As our service men and women bravely turned the tide in the Pacific, a Valley Forge U.S. flag flew by their side. Our flags have symbolized strength and supported our troops for over 75 years.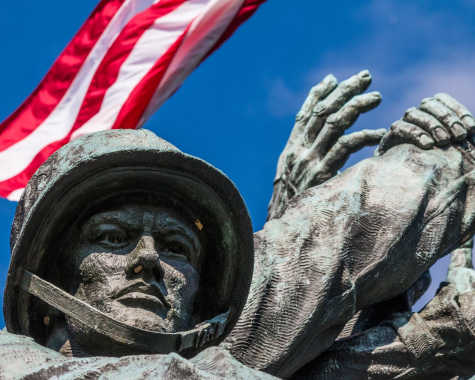 Stitched into every seam is the pride to honor the brave.
Every day, our flags honor U.S. Veterans as they're laid to rest. We admire their bravery, and their commitment and service to this country. Valley Forge flags draped the caskets of American Presidents for the last four decades, honoring their service and leadership, including Dwight D. Eisenhower, Lyndon Baines Johnson, Richard M. Nixon, and John F. Kennedy.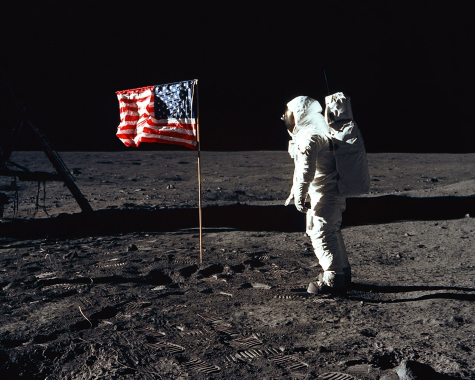 Embroidered into every star is the idea to explore the unknown.
The mission to put a man on the moon, and then to bring him home safely–was an unsurmountable challenge. As a nation, we met that challenge with perseverance and strength. Our flag was there, as well as with later space shuttle missions. Designed with handcrafted beauty, every star is embroidered with the determination to pursue and conquer those great challenges before us.
Honoring those that we will never forget.
"It has been over two decades since the Flag last flew in the rubble of Ground Zero, and when we left the site with it in our arms. Since then, it has been a labor of love to share it with our fellow Americans. The Flag's journey began at Valley Forge's manufacturing facility in Womelsdorf, Pennsylvania in 2001, and will end in a 2026 (25th Anniversary), where it will be commemorated in a permanent place for public viewing. The Flag will be retired with all the dignity and honors such an historic piece of American history deserves."
- The Ground Zero Flag Team